Press Release: New Team and Management
In December 2021, Vista Security & Investigations two managing partners, Domenic Todaro and Robert McKnight, brought a new President and CEO, Bertrand Labelle, on board to lead the transformation of Vista. With over 30 years of experience in sales, marketing, and business development, leading both Canadian and international teams as an executive of Microsoft and Cogeco Peer 1, Mr. Labelle's proven track record equipped him with the skills necessary to modernize and upgrade Vista's business, operations, communications, and brand.
During the past eight months, Mr. Labelle made several changes to improve Vista's services for clients and partners and update internal operations and procedures, including expanding Vista's executive team to align on three core business units.
Len Todaro's role as the Vice President of Sales and Technology now includes leading the Integrated Systems & Service business unit, which has been enhanced to serve the needs of customers and partners better. Cameron McKnight was promoted to Vice President of Operations, leading the Security Guards' business units, streamlining all Vista security units while instilling efficiency, training and development, and ensuring customer satisfaction. Completing the management team is Janice McKnight as Controller, overseeing the fingerprinting business unit as well as leading Vista's financial and legal objectives.
Through this expansion of Vista's executive team, Vista sharpens its focus on personal accountability and brings business and security expertise closer to its customers. More information on Vista's management team, systems, and security offerings can be found on their newly launched website, www.vistasecurity.com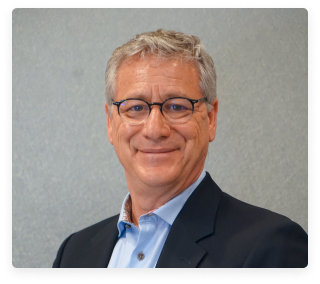 President & CEO
"Welcome our new team and management."