Services | RCMP-Accredited Fingerprinting
RCMP Accredited Fingerprinting Company
As part of our full suite of security solutions and services, we at Vista Security are proud to provide RCMP-accredited fingerprinting and background checks at our head office located in Mississauga.
Temporarily unavailable until further notice. We apologize for any inconvenience and thank you for your understanding.
Where: 105 – 2410 Meadowpine Blvd. Mississauga, Ontario L5N 6S2
When: Monday – Friday 10:00am – 3:00pm*
*Times subject to change during statutory holidays.
Please note that this service takes approximately 10 minutes to complete and does not require an appointment. You are required to provide two pieces of government-issued identification.
For your security and privacy, your data is never saved to our systems.
If you would like to know more about our RCMP-accredited fingerprinting service, please visit www.ontariofingerprints.com for additional information.
$75.00 Plus HST = $84.75 (RCMP Fee)


Adoption




Employment – Provincial Government




Employment – Private Industry




Employment – Other




Alberta – Name Change




BC – Name Change




All other Provinces – Name Change




Sex Offender Registry




Visa/ Border crossing/ Foreign Travel Work




Record Suspension
$50.00 Plus HST = $56.50 (NO RCMP Fee)


Canadian Citizenship*




Employment – Federal Government **




Employment – Police




Canadian Police Force




Civilian Employee




Landed Immigrant Status (PR)*




Privacy Act Request – Non-Certified Suspended Criminal Record/ Pardon, other (Provided Details)




Volunteer Employment
Please note, we do not offer ink and roll fingerprinting.

Two pieces of valid identification are required. One piece must be a photo identification.

You can pay by Mastercard, Visa, American Express, debit card or cash. 
* – Please bring your fingerprint request form from ICC
** – Please bring your fingerprint applicant request form
Most results are received within 7 – 14 business days unless they come back with a match. You can visit www.rcmp-grc.gc.ca, for more information on processing times. Please allow time for Canada Post to deliver the results.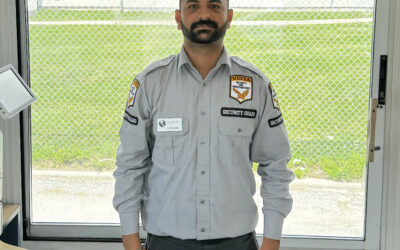 Employee Spotlight:Every quarter, we at Vista Security & Investigations like to shine the...
A Security Partner You Can Trust
Need more info? Reach out to us for a complimentary quote! We'd be happy to evaluate your unique situation and recommend solutions that best suit your needs and budget.