Celebrating what makes us different. Supporting what makes us successful.
At Vista Security & Investigations, we understand that our
success over the last 30+ years is owed to the dedicated and
passionate people who walk through our doors or work on
client sites every single day. Every Vista team member has
their own unique experience in the industry and in their own
lives that proves invaluable while assisting Vista and our
clients. Whether you're working with us as a client or as a
member of the team, we at Vista Security & Investigations
always work in a spirit of respect, collaboration and
innovation.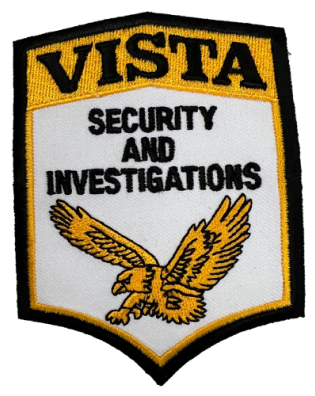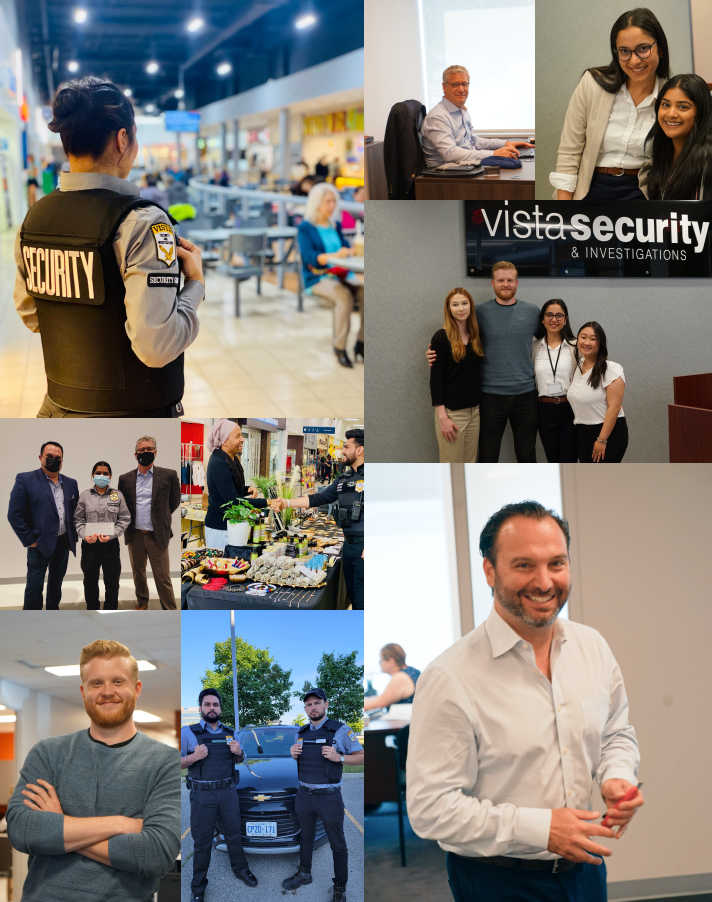 valuing people who make vista great.
Head office and field staff enjoy a workplace that is diverse, inclusive, collaborative and flexible. We continuously strive to ensure every employee in every position feels they belong and knows that they are an integral part of the company, and whose experience is valuable and respected.
While our work is results-oriented with days that can be fast-paced, we each step up to the challenge knowing our work is incredibly important for our clients and their businesses. But we also understand that employees are people first and should not be treated as just a resource or a number. At Vista, we care about the amazing individuals that make up our incredible team and offer opportunities for both personal and career growth, and of course, the chance to have some fun! 
Looking to start a career at Vista? Check out our open positions and apply today!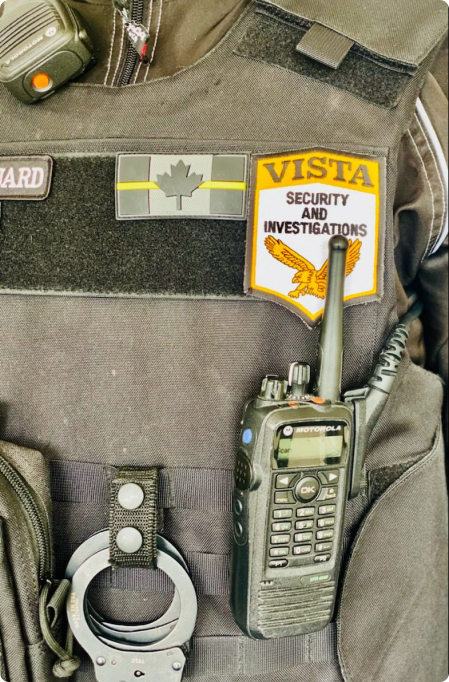 Dedicated to the client experience
Our commitment to providing clients with white-glove service for their security solutions is unparalleled and unwavering. We pride ourselves on our ability to provide the latest in security technology while still offering a personal touch. Vista Security & Investigations is an industry leader for a good reason: our experience in providing effective, innovative solutions and our hands-on approach. 
In addition to offering clients security services tailored to their unique situation, we also offer training for our more technical systems and 24/7 monitoring and support. Our ability to remain continuously responsive to our clients' needs allows us to operate a service that is truly customer-centric. When we say we're here for you, our clients, we mean it. We're not here to upsell a solution that you don't need; rather, we give you what we know will get the job done the first time, every time. 
Experience the Vista Difference
"Vista has provided National Security Services for Gate Gourmet Solutions for over 15 years. Their level of service has been exceptional."
– Senior Manager, Gate Gourmet Solutions