YOUR TRUSTED SECURITY
PARTNER SINCE 1993
Founded in 1993 to provide effective security solutions to clients across Toronto and the Greater Toronto Area, Vista Security & Investigations has since seen immense success as a trusted security partner, delivering integrated security solutions supported by superior customer service across Canada.
Times and technology change fast, and it can be a challenge to keep up. But we at Vista Security & Investigations take pride in our ability to integrate the latest security tech and techniques to ensure we and our clients are always ahead of the curve. Exceeding client expectations means offering unique security solutions that are customized to meet our individual customers' needs. As a full-service security company, we pride ourselves on offering professional guard services, alarms, mobile services, CCTV and access control, security software, fingerprinting and more.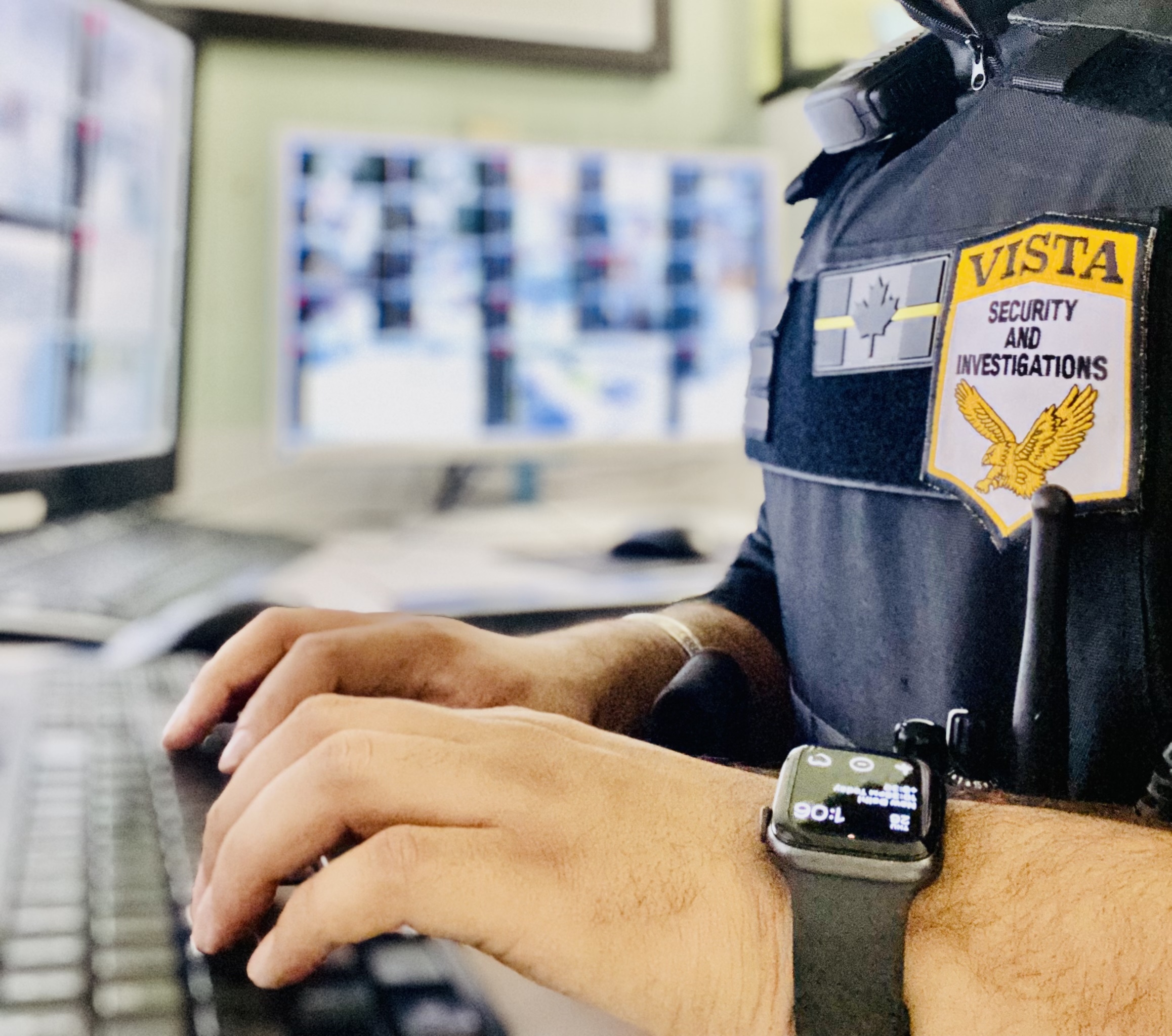 At Vista Security & Investigations, we are all about providing service excellence, offering unique solutions that go beyond customer needs and expectations. With over 30 years in the business, our experienced security experts have an in-depth understanding of the security and protection industry and an unmatched eye for detail, making us one of the very best in providing security services across North America. Whether you need one of our services or all our services, we are dedicated to working with you to determine what security solution best fits your needs and are committed to offering the same high level of customer support for all our clients. Your confidence in your safety with Vista Security is always our top priority.
DEDICATED TO SAFETY. COMMITTED TO EXCELLENCE.
Discover the team of experienced professionals bringing the best in safety to Vista Security & Investigations.
We know we owe our success to the amazing talent at Vista Security & Investigations. That's why we are committed to having a diverse and inclusive work environment that fosters growth, supports ideas and celebrates achievements. 
Going beyond industry standards.
At Vista Security & Investigations, we pride ourselves in having the latest and most up-to-date certifications and accreditations. Meeting and exceeding industry standards allows us to provide the high-quality security service solutions that we are known for.



Your Questions, Answered.
Below you will find answers to some of the more common questions we get. If you have any further questions and don't find them below, please don't hesitate to contact us!
A Security Partner You Can Trust
Need more info? Reach out to us for a complimentary quote! We'd be happy to evaluate your unique situation and recommend solutions that best suit your needs and budget.